The ombrea system
Installed above field crops, the system opens and closes to create the right conditions for good plant development.
What advantage pour the crops?
1.
Protection against climate hazards
Prevent burn risk
Physical protection against hail and strong rain
Spring freeze avoided
How does it work ?
1.

Management of climatic parameters

The system deploys and retracts to modulate ground shading. This movement makes it possible to adjust climatic parameters such as humidity, temperature and light.

2.

Creating a microclimate

The modulation of the climatic parameters makes it possible to respond precisely to the needs of each plant.

3.

A smart tool

A complete pool of about ten sensors collects live meteorological data on each equipped plot of land.

4.

Artificial intelligence for precise agriculture

All the data collected on each equipped plot of land allows for a detailed analysis of climatic events. The Data dOmbrea division integrates a predictive analysis of climatic risk thanks to artificial intelligence.
Agronomic expertise
The climate control system is a breakthrough technology. The result of several years of R&D, various patents have been registered. The system is driven by an algorithm established internally by our PhDs in biology, computer and mechatronics engineers. The objective: to offer our producers a solution to mitigate complex climatic problems.
Our Results
Vegetable growing
In partnership with the Aix-Marseille Metropolis and the Arbois Environment Technopole, Ombrea has created a Shared Garden. The aim: to offer a place for cultivation and exchange next to the office, to recreate a link. Thematic workshops will be organized and led by Ombrea teams.
50%

less risk of having a run on salads in case of high heat.
Prevent burnt on the salads
Viticulture
The increase in summer temperature causes a higher concentration of sugars and a lower acidity, as a result of which the wines are more alcoholic. On the other hand, this causes the grapes to ripen earlier, so the aromas do not have time to develop. Without protection, the wines of the future will therefore be less qualitative. Ombrea allows to regulate the microclimate perceived by the vine, for an optimal development and maturation. The agronomists at Ombrea, in partnership with the French Institute of Wine and Vine (IFV), are carrying out an agronomic study justifying the positive impact of Ombrea on the vines.
Grape variety

Cahadoc

Age

3 years

5%

less sugars (quantity in mg/berry)

1°

less alcohol in the grapes
Berries

4%

heavier
Our viticulture partnernhips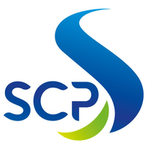 Horticulture
Extreme climatic hazards and pest pressure impact the viability of horticultural farms. These crops, which are already subject to high seasonality, require complete and efficient protection. With Ombrea, flowers are protected and perennial plants are more resilient to weather events. The agronomic results are the result of a scientific partnership with the horticultural research institute Astredhor Méditerranée.
Decrease the temperature of the sole by

30%

in winter
Ensures the removal of dormancy and floral quality
Our horticulture partner